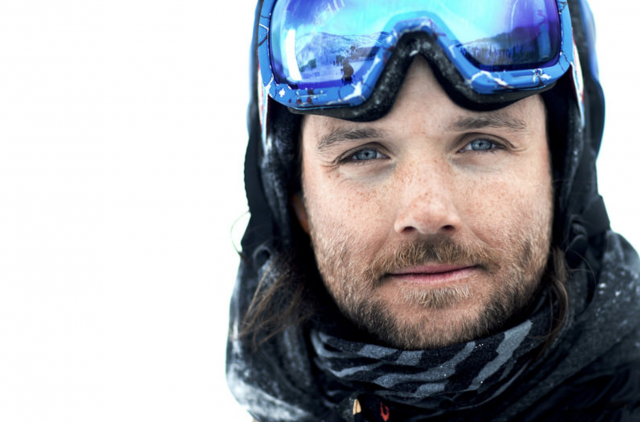 Photography is an excellent career that allows you to be your own boss and pursue a passion!  It's extremely challenging to make it, but you can make a great living as a photographer. Focus on running a REAL business as opposed to hoping the work you produce will sell simply because its so good.
So how much do photographers make?  And more specifically, what are the options for income as an action sports photographer?
Here are 3 different paths towards success that can work on their own, but perform best when intertwined.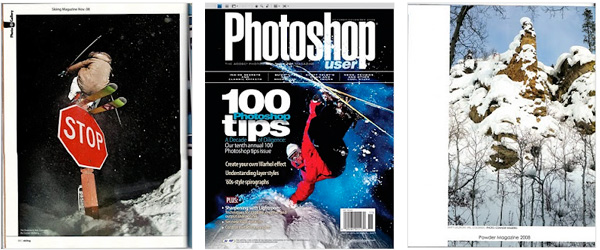 Magazine Photography
If your goal is to make sales off magazines and generate income through articles and photo sections, then it's going to be tough.  This may leave you answering the question, "how much do photographers make," with almost nothing and a negative outlook…
Large action sports magazines typically pay around $175 for a spot image, to a few thousand for the cover.  This all sounds great if you are able to land several images each month, but think about the fact that each magazine only has 12 covers a year. Remember as well that the competition is TOUGH.  So what do you do if you choose this path?  First off, submit like crazy, but second off, run a parallel or secondary path as well.  Magazine work will give you stronger credibility for clients and help you stand out.  It's just important that you don't make this your only focus if you want to live off photography!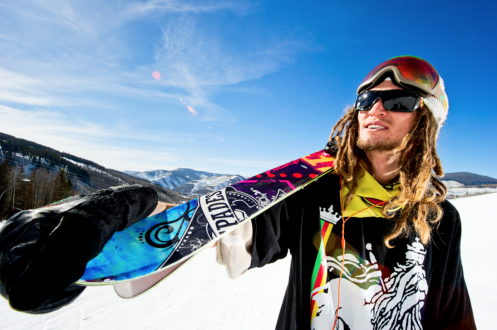 Stock Photography
Selling your images through a stock agency, like Getty Images, can help you gain exposure and profits all while you shoot what you love.  Stock agencies are often tough to get involved with and are filled with competition. However, they allow you full freedom and creative control to shoot whatever you like.  So how much do stock photographers make?
Stock photographers can make a great amount of recurring revenue known as royalties.  The stock site will manage your images rights and do the marketing for you.  Once an image is past it's terms with a client, it gets sold again, or sold in other countries.  Stock photographers can pull in as much profit as they like. This is based on the salability of their images and how many images they have on the site.
It's an amazing way to work and is perfect for photographers who want to focus on the art form, and not stress about marketing constantly.  It takes a big library and time before you make sales, so you may need to land some freelance jobs and clients in the mean time.
Here's an article we wrote a while back that will explain more about stock photography.
Commercial / Client Work
Shooting for clients and commercial gigs really gives you freedom to pick and choose what you'd like to do. Your answer to "how much do photographers make," will be different based on how much you focus on this business side of photography. The tough part here is landing clients.  This is largely driven through word of mouth and cold calls/emails.  It's not easy to build a business, but landing several major and repeat clients will make for a real career.
It's really up to you for how much work you put in and how many shoots you are willing and able to complete.  A great option here is to hire an ad agency that will promote your work and land clients for you.  You may have to spend money to hire them but think of it like buying another lens… having that new lens seems necessary to get new work, this is like that lens but it's going to actually produce paying work.  When you view it this way you realize how important an agency is compared to new gear.  Just think of how much new gear you could get with the money you make through the agency!  Use work as a way to get gear you want, not gear as a way to land work.
There are many other paths, but these are three of the most known and easiest to make a living within.
How much do photographers make?
In conclusion, the question "how much do photographers make" is really a broad question that can only be answered by how much effort you put in and which types of jobs you take.  No one said it would be fair, and some photographers put in far less work and make more money because of the work and client type they choose to target.  If you are in it just for the money, then you'll want to go after the low hanging fruit.  But if it's all about passion and your only focus is magazines, its going to be a struggle.  Maybe a mix of several is the best way to go?  Stick with your passion, be smart about how you work, and you too could make a great living as a photographer.