Spread the word!
If you like Action Photo School and want to share it with your friends/followers, please grab one of our links below and place it on your site! We like to share too, so please post a link to your site in the comments section below for us and other visitors to check out!
All the links sizes are listed above each image. Simply copy the code below the photo onto your website or blog and the link with show up automatically.
Thanks for sharing APS with the world, we wouldn't be anything if it weren't for all of our great supporters like you!
(200×100)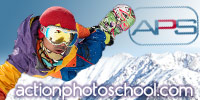 To use the ad above, copy this code:
<a href="http://www.actionphotoschool.com"><img src="http://actionphotoschool.com/wp-content/uploads/2011/03/200x100_011.jpg" width="200" height="100" border="0"></a>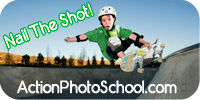 To use the ad above, copy this code:
<a href="http://www.actionphotoschool.com"><img src="http://actionphotoschool.com/wp-content/uploads/2011/03/200x100skate.png" width="200" height="100" border="0"></a>
(145×145)

To use the ad above, copy this code:
<a href="http://www.actionphotoschool.com"><img src="http://actionphotoschool.com/wp-content/uploads/2011/03/145x45_01.jpg" width="145" height="145" border="0"></a>
(200×75)

To use the ad above, copy this code:
<a href="http://www.actionphotoschool.com"><img src="http://actionphotoschool.com/wp-content/uploads/2011/03/200x75ski.png" width="200" height="75" border="0"></a>

To use the ad above, copy this code:
<a href="http://www.actionphotoschool.com"><img src="http://actionphotoschool.com/wp-content/uploads/2011/03/200x75_01.jpg" width="200" height="75" border="0"></a>