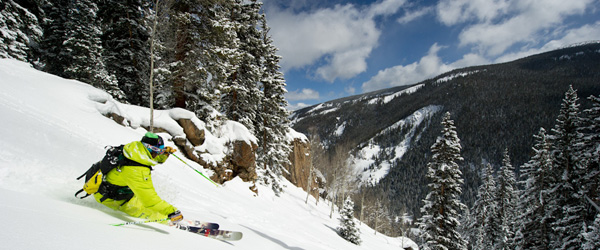 Chances are that if you're reading this website, you're an action sports photographer.  Be proud!  Shooting action is awesome and exciting, and being a professional action photographer is one of the best careers in the world.  So do you call yourself an action photographer?  Or do you tell people that, "I shoot scenics, action, real estate, and events."  If you call yourself too many types of photographer, then a client thinks that you aren't very good at anything you mention. 
In the client's mind, a photographer can only be successful at one or two types of photography.  To them, theres just no way one person could be good at more than a couple of styles, and if the photographer mentions several, it means they have no strong point.
As professionals, we know there is a bit of truth in this, but we also know that it's possible to be good at several kinds of styles.  If you want to become a professional action sports photographer, then you need to convince yourself that that's what you are!  Once you've decided what type of photographer you are, introduce yourself as just that.  Say, "I'm an action sports photographer".  People hear this and will assume you are great at shooting action sports!
Having the right mentality and specializing in an area will give you motivation to work harder.  If you believe that you're an action sports photographer and focus JUST on that area, then that is what you will become.  It's that simple.  Become the guy that people point their friends to and say, "That guy is a really sick action photographer!"