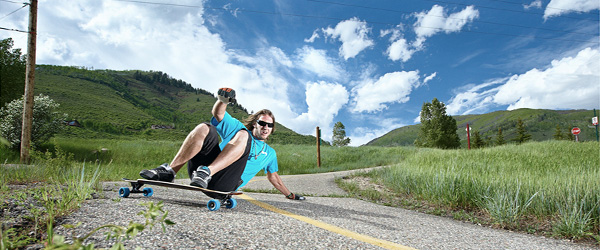 Layer masks are extremely practical and powerful, and are another essential too that is really easy to learn.

A layer mask is named this way because it "masks" part of the layer so that the adjustments aren't applied to that part. They are an editable selection used to reveal and conceal certain parts of the layer, if you don't know about "layers" yet, check it out here: Layers Introduction.
To create a layer mask, simply click the mask button in the layers palette. Then you can create the selection by painting with black on the mask which hides that part of the layer. By painting with white you will reveal the part of the layer that you painted and make the layer visible. It's a very practical tool to allow you to selectively adjust the part of the image that you would like to.
Here are some examples of how this works:
For demonstartion purpousese, we made Layer 1 brighter than the Background Layer. As you can see in the images above you can simply paint with white or black to show or hide layer pixels. We have painted with black the parts of the images where we want to see the Background layer, and we have white in the areas where Layer 1 is revealed.