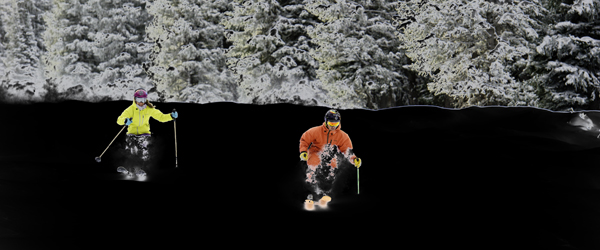 The "Highlights Alert" found in most cameras is often referred to as "Blinkies".  "Blinkies" are the overexposed areas of the image that lack details, and when you turn on the highlight's alert in camera, they will blink between pure white and black.
When reviewing images on your LCD, if you have only small spots of overexposed areas like reflections off of metallic surfaces, water or snow, then you have nothing to worry about.  These reflections often make for better images.
However, if you have a whole big area of the image that is blinking then there are two ways for you to handle this (assuming you don't want a pure white image….).  You can either change the metering mode to "Spot" or "Center Weight" and  meter off the overexposed area so that your camera knows to compensate for it.  Or, you can compensate manually, by lowering your exposure value.  Manually is usually the best option, since it's easy to forget that you swapped to spot metering and wreck the rest of the day's shots.
When reviewing images on the LCD it's best to see "blinkies" only as little dots or spots, so as not to overexpose and lose too much detail!  Pay attention to these any the histogram to make sure the exposure is nailed in camera.