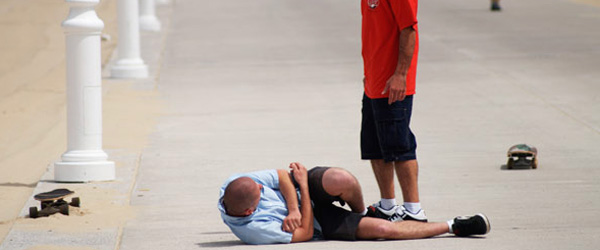 For the longest time I had trouble believing that giving away free images was detrimental to my business.  I understood that I wouldn't make money, but I assumed that the client would pay to have me work for them the next time.  If a client won't pay you for your work, then they are almost never worth the time.  I've heard it all before, "I'll pay for the next job," "If I sell any product I'll pay you," etc.  The truth is that if they won't pay for the first job, they are going to expect more jobs for free.  Hagglers will alway's be hagglers, and freebies rarely pay off for photographers.
Photography is art.  It may not take as long to capture images as painting the Mona Lisa, but it's still a form of art.  Art has value.  You are an artist with a unique vision and your art has value.  Believe this!  It's tough to put a price on your own art and over the years I've found that I started out charging way too little.  I thought that once I got in with a company and they saw what I was capable of, then they would really start paying me.  This never happened though….
It's tough sometimes to pass up the client that wants a deal, when your rent is due next week and funds are low….  But if you don't give in, they still might hire you.  If they don't, it's not the end of the world.  If a client wants a deal right off the bat, they are going to want more deals on every shoot from then on.  It's sometimes almost a test.  They want you to cave right away so that they can get you for even cheaper the next job.  Clients like these are not worth your time.  Headaches are painful and bad clients always cause headaches.  Keep your head "ache" free and only work with clients that you're comfortable with.  They are out there and DO exist!
Spend time working with good clients, and don't waste your time on bad ones.  It's just not worth it.